Our team is constantly keeping an eye on the projects that are launching on Kickstarter. When we see one that stands out, we make it a Project We Love and sometimes even feature it on the site or in a newsletter. These projects usually have a super crisp project page with a clear description, captivating images or video, a thorough plan for completion, an excited community, and of course, a lot of creativity. 
Interested in becoming a Project We Love? We'd recommend browsing through other Projects We Love for inspiration, checking out our newsletter to get an idea of which projects we feature, and making sure your project hits these notes.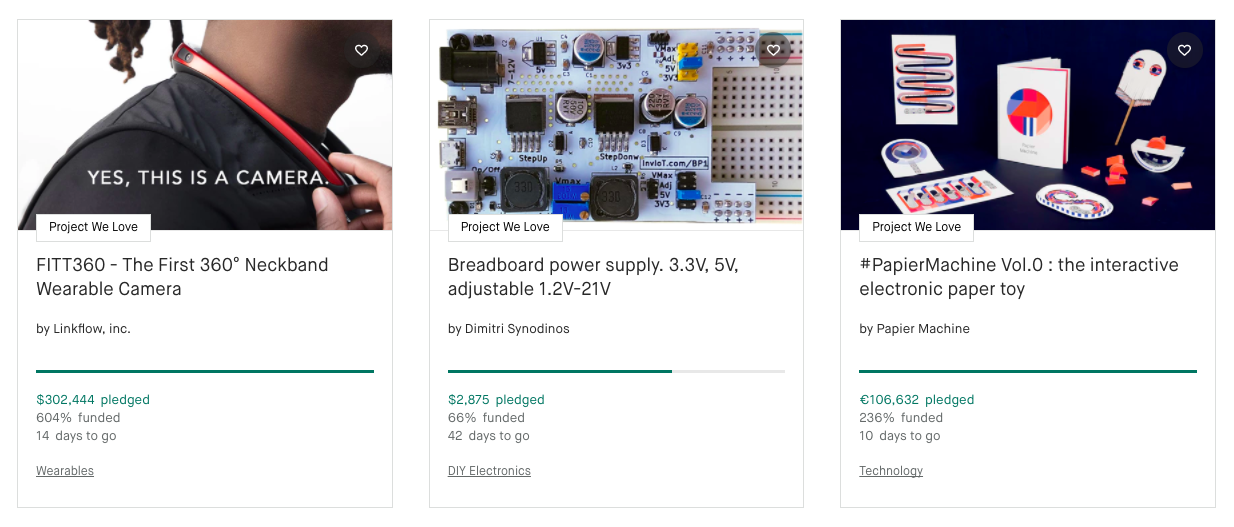 Each Project We Love is automatically appointed with a little badge as a show of our enthusiasm and respect, and the creator still has complete creative control over their idea. Want to learn more? We talk about the history of Projects We Love in this post.