When a campaign is running you will see your backers' names and pledge amounts in your Backer Report, which you can get to through the creator tools menu to the left of your project page.
Clicking on any backer will show you more information. For successful projects, after you send a survey, their responses will appear in the Backer Report. It's also where you can leave a note to yourself and mark off their reward as sent.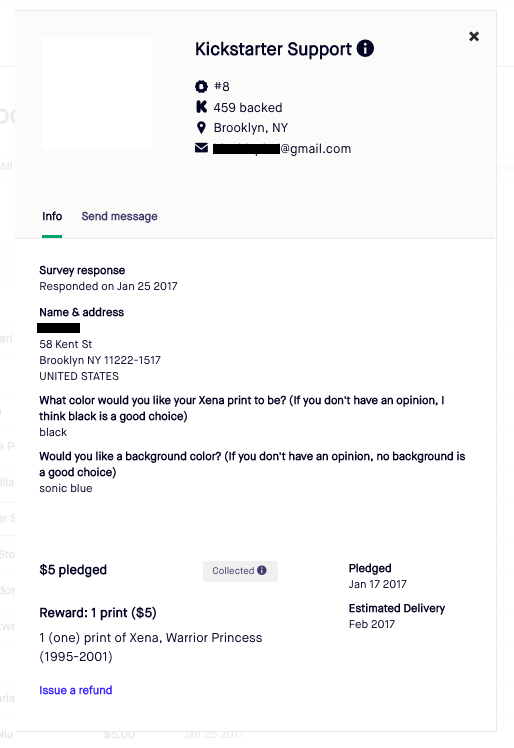 Note: Credit card information is not shown. Creators are required to keep backer information confidential, except as strictly necessary to communicate with backers directly and fulfill rewards. Creators should not ask for personal information that isn't necessary to provide your reward, and should never request sensitive personal information such as your Social Security number or payment information. For more information, see "Information that's shared with creators and collaborators" in our Privacy Policy.
If your backer report access has expired, you can request an extension following a few simple steps.