Being able to share your project prior to launching is a vital step when planning your promotion strategy. With the Project Pre-Launch Page, creators can now share all vital information necessary to start building hype for your campaign and present a direct call-to-action for backers to be notified when your project has launched.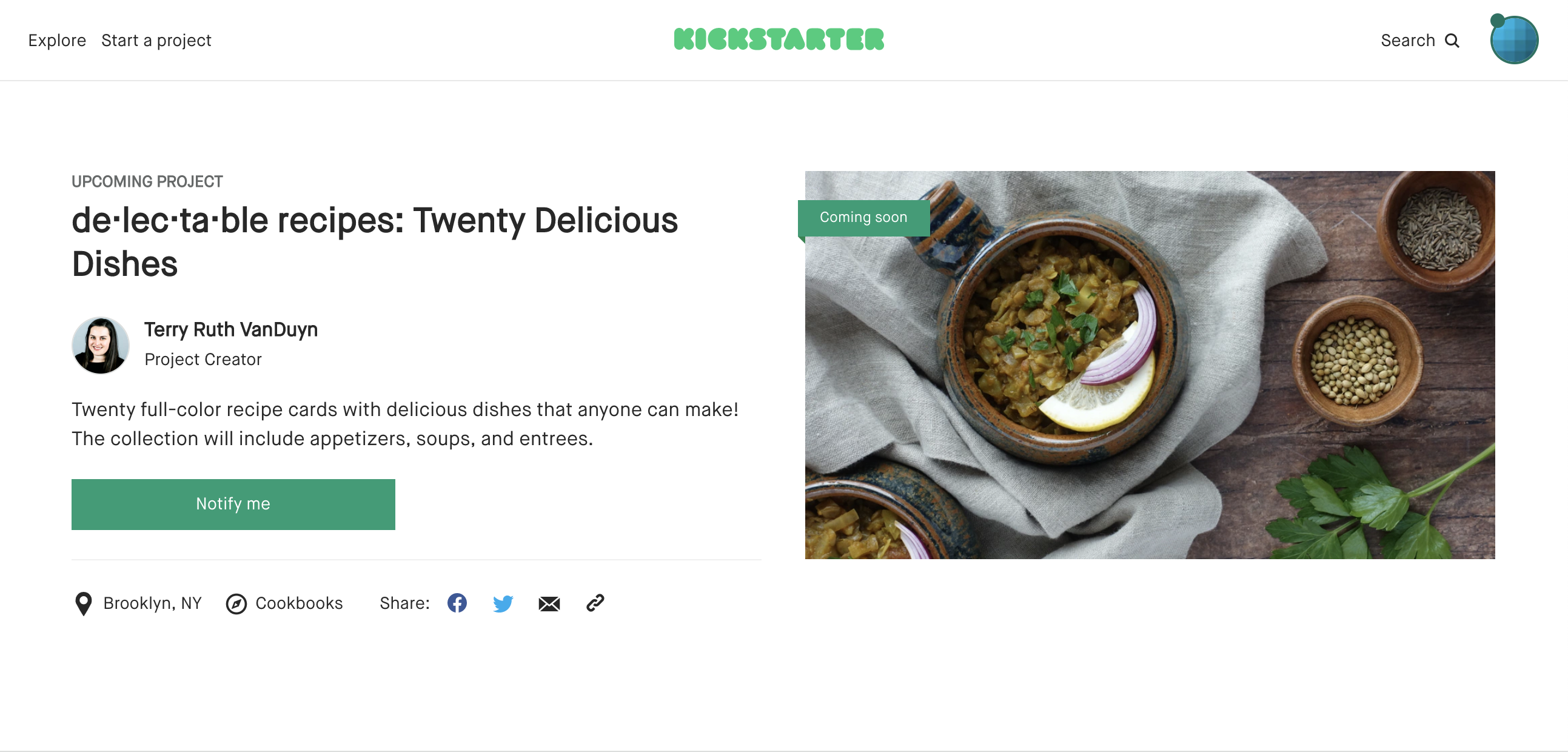 After your project has been approved for launch, you'll be able to head to the Promotion section of project build to set up your Pre-Launch Page. You'll be prompted to activate your Pre-Launch page after you've confirmed your project URL. Note that your project URL will serve as your Pre-Launch Page URL until you've launched your campaign. 
Your Pre-Launch page will automatically include the following information regarding your project:
Your project's title

Your project's subtitle

Your project's category

Your creator name

Your profile avatar

Your project's location
When shared with your community, potential backers will have the option to be notified when your campaign has launched by clicking "Notify me". Once 10 people or more opt-in to be notified of your launch, we'll reflect that number on your Pre-Launch Page as well.